Thanks to a collaboration between Ocean Instruments and the Sea Mammal Research Unit (SMRU) at the University of St Andrews, SoundTrap now has detection capabilities that we think may well change the way the world does marine mammal detection. The SoundTrap Click Detector, developed by Mark Johnson and Doug Gillespie at SMRU, allows you to turn your SoundTrap into a continuous recorder AND a click detector.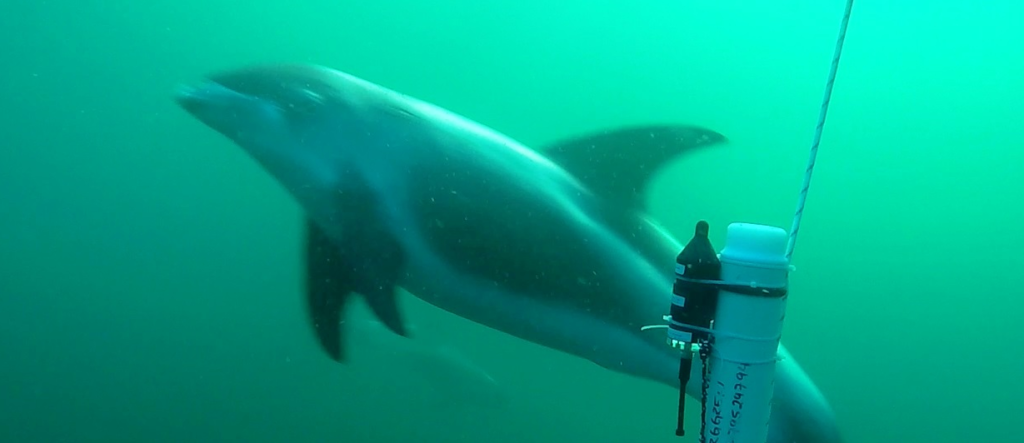 Enjoy game changing detection technology:
Get two jobs done with one instrument. Configure your SoundTrap HF to

simultaneously

operate as an

acoustic recorder

and a high frequency click detector.
Get a list of click detections alongside continuous audio recordings – detection data includes event time, level, and ambient noise.
Remove the memory constraint by recording continuous audio at a low sample rate, while simultaneously capturing short audio snippets of each click detection at full 576 kHz sample rate.
Visualise, analyse and classify your detection data in PAMGuard.
Save countless hours of audio post processing.
By taking advantage of SoundTraps powerful digital signal processor, SMRU have created the most powerful click detector ever made available. And yet despite doing the job of two instruments in one, power consumption is still a fraction of anything else on the market – 70 days operation on 3 alkaline D cells!
These exciting capabilities are available in beta release software made available today.Best news of all? The new software will work on your existing SoundTrap HF recorders! We encourage you to download the beta software here and try it out now!
Contact us for more information.
Photo courtesy of Ben Burville