The much awaited SoundTrap 300 underwater acoustic recorder is now available for order! The latest SoundTrap builds on the success of the previous models with the following exciting new features:
Up to

70 days

 

battery

life

with the optional external battery pack
Double the memory – up to 68 days continuous recording at 36 kHz
High pass filter for high energy sites or towing
The optional external battery pack takes just 3 standard D cell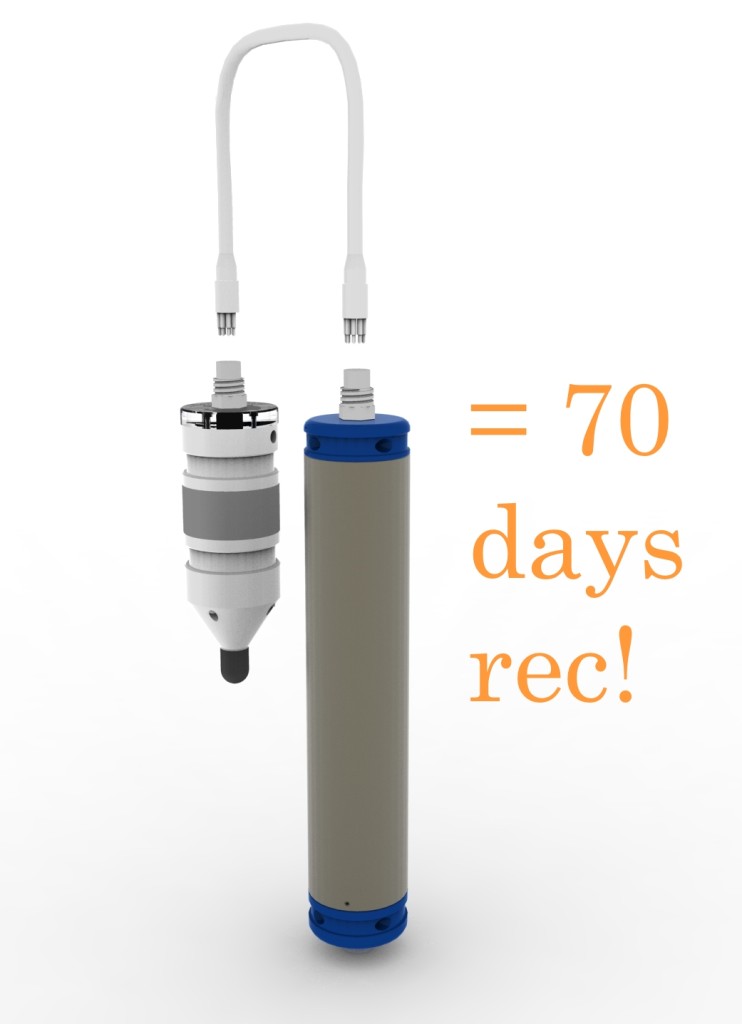 batteries, yet provides up to 70 days of continuous recording. Small enough for easy diver deployment, yet strong enough to survive down to 500 m depth.
Check out the details here for more information.
We are now accepting orders for ST300's, for delivery in August. Both LF and HF versions are available with 60 and 150 kHz respective bandwidths.
The external battery pack is undergoing final testing, and should be available for order early June. Check out the online store for pricing.